Bonding The Past & Present Of Georgia's Coast
The Springfield Legacy Foundation manages land that tells America's story along Georgia's coast. Despite nearly 10,000 years of human habitation, the Georgia coast is relatively undeveloped with several protected barrier islands and one-third of the salt marsh on the Atlantic seaboard. These essential ecosystems support nearly 85 percent of all marine life and have nurtured the evolution of unique coastal cultures. From its earliest days occupied by Indigenous Peoples to current times, stories of the land teach us about the environment, culture, and history of coastal Georgia. The SLF is situated paradoxically in the midst of both coastal wilderness and rapid urbanization. As the pressures of increasing taxes, eminent domain, and developments began to encroach on coastal Georgia, Laura Devendorf and her daughter, Meredith, decided their land needed greater protection.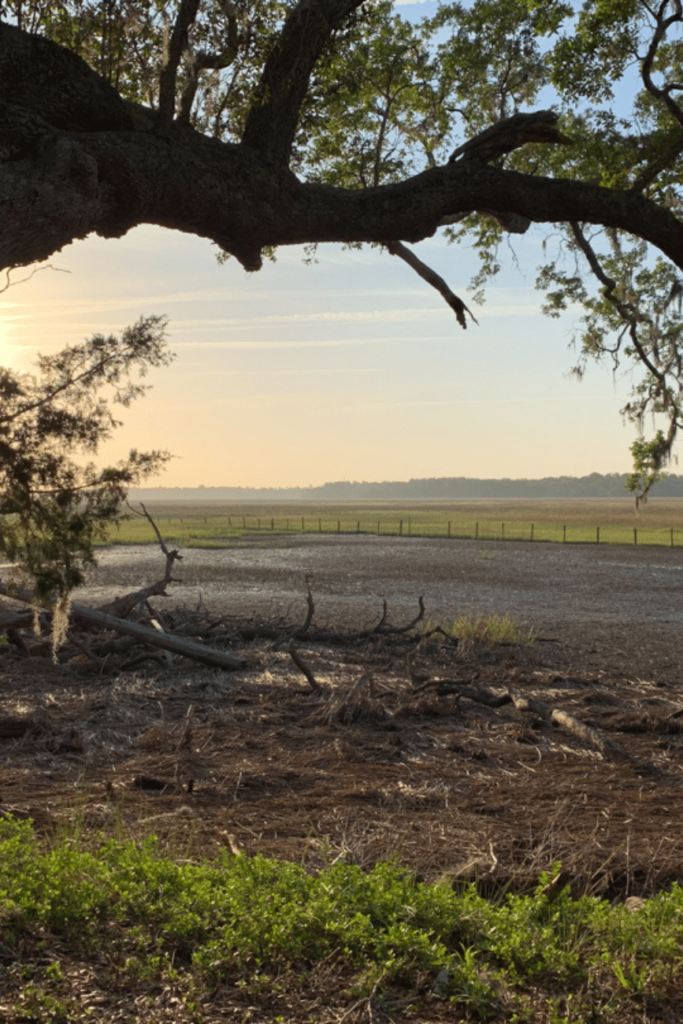 Saving The Best Of Coastal Georgia
In 2009, the Springfield Legacy Foundation was created to manage 8,000 acres of property in perpetuity. Conservation easements ensure the land's permanent protection for everyone to enjoy. Named after the original Crown grant to Mrs. Devendorf's family in 1755, the SLF is a partnership of Georgia Sea Grant, the University of Georgia School of Forestry and Natural Resources, Seabrook Village Foundation, and the Archaeology Institute of the University of West Florida. Together, these groups take on the critical role of preserving, educating, advocating, and engaging people concerning the land's eternal intrinsic value.
Protecting Coastal Georgia's Greatest Resources
As Aldo Leopold said, "Separated from the land that sustains him by modern life, man often sees the earth as something he has outgrown." The best way to correct that is to connect people with the land in a meaningful, exciting, and personal way. We bridge the divide by saving our portion of Georgia's coastal land as a place for research, exploration, and adventure to teach about the land and the people who lived on it, and most importantly, with it. Whether you are exploring the Melon Bluff Nature Center, visiting Seabrook Village, or discovering treasures of the land, we hope you are able to see yourself in the stories of coastal Georgia. And after you find yourself here, make sure you take an active role in its future.